Good news. There were those who doubted it would be on time.
Just got my Atmos ceiling speakers mounted. Ran Audyssey with the app and everything sounds good. I watched the latest episode of The Mandalorian and there is a lot of output from the ceiling. Tried some Atmos music from Tidal, but weird having music coming from above!
Below is Tidal recognizing Atmos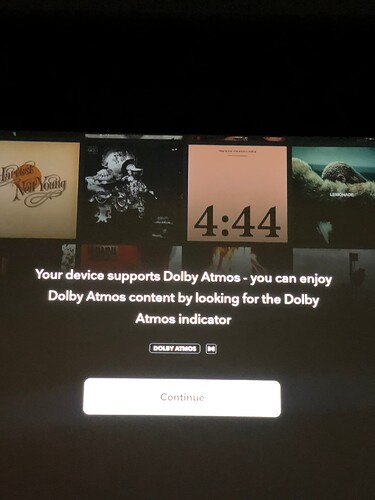 Dolby atmos music is great!
Gundam, have u updated your firmware too?
Working properly for me so don't see the point for updating.