I am in the process of constructing a new Semi-D. TOP is about Mid June.
I decided to build the HT room as much as possible by myself. It is more of a journey that I want to take as a hobby.
The HT room is on the 3rd level and I have a carpentry room on the 2nd level.
The HT room is 5m high on one side and slope down 45 deg to 1.6m on the other side.
On the higher 5m side, it is 3.8m wide and on the lower 1.6m side, it is 6.2m wide.
The length is 7.2m on one side and 9.9m on the other side.
This is the plan. Initially I put the screen on the 3.8m side that I can put my existing 3 x 90mm King Cloud III in a single row. At the advice of Pete and Wiz of Oz on site yesterday, I put the screen on the 6.2m side. But I split the King Cloud into 2 rows.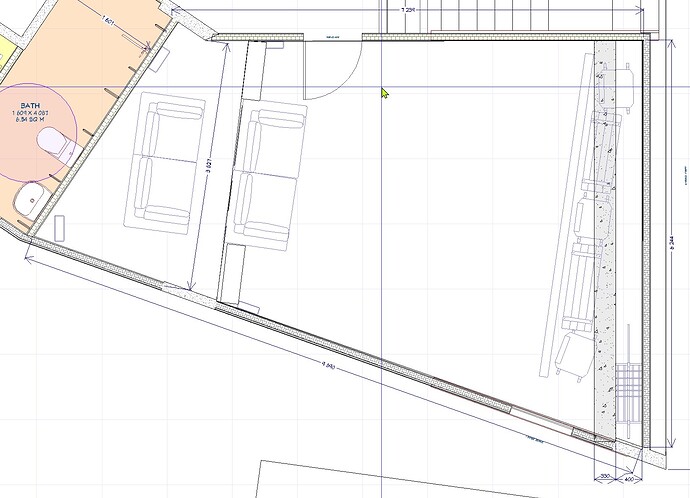 This is the doll house view, I cut the wall off at 2.4m.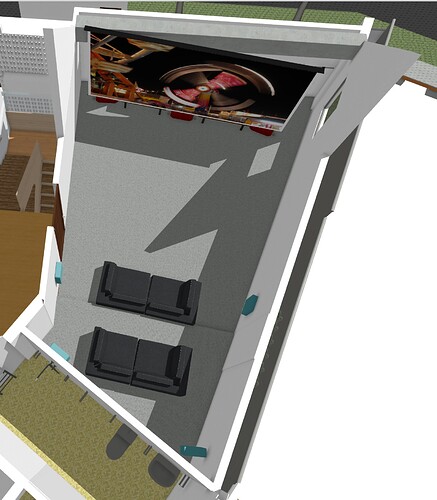 My build plan is
The floor is built with a drop of 180mm. I will build the raised floor. The purpose of the raised floor is to do sound absorption for both acoustic and prevent too much noise to flow down to the dining room below. As I plan to squeeze in golf simulation in the future, the raised floor is also for golf ball return and to do a tiltable hitting platform.
The equipment and speakers buffer wall.
Absorbers and diffusers
I Will be using existing speakers and equipment that I have except for a new AT screen ( can as big as 5m x 2.13m for 2.35 ratio) and a new 4K projector. Current JVC X7900 will be moved to master bedroom.
Will appreciate comments on layout and bass management.