Sound United has released information on their latest firmware update for their top-end Marantz and Denon A/V Receivers due out this November 11th, 2020. - excerpt from Audioholics
One of the key updates is the introduction of a new DPS mode by DTS. It is called, "DTS: X Pro". DTS: X Pro will allow up to 30.2 channels, up from the current 11.1 speaker configurations. Personally, I think it is kindda over-kill.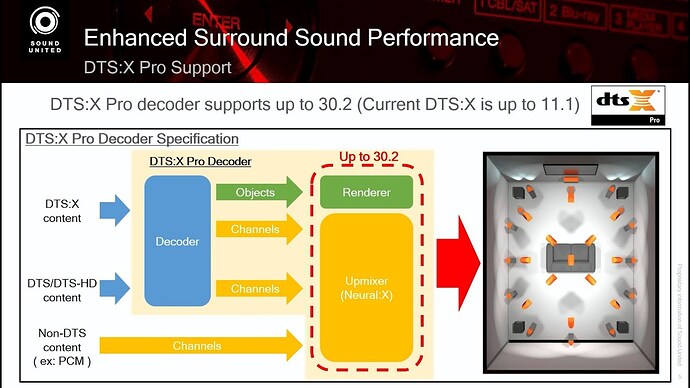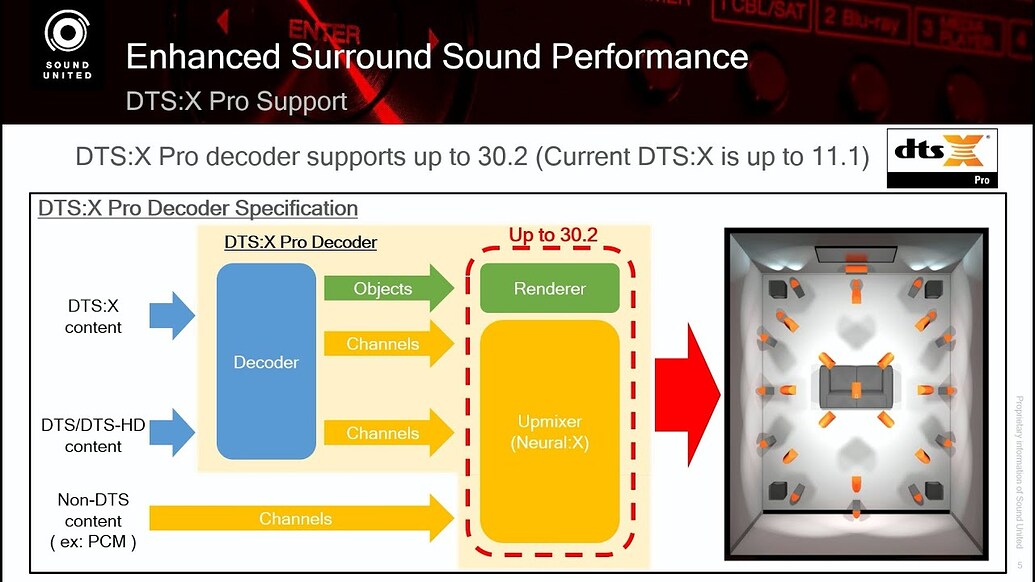 If we look at the diagram carefully, you can see that DTS:X Pro will work with the Neural:X DSP on top of the object-based sound mix. DTS seems to place a lot of emphasis on DTS: X Pro been able to complement the IMAX DTS:X Enhanced sound mix. Through some complex algorithms, when DTS:X Pro will allow all available speakers to output sound and not just limited to object-based speaker layout (e.g. 7.1.4). So if you have 7.1.6 setup, all speakers will be active. How convincing that will be? Only time will tell.