What took the French so looong to come up with the new models. FInally switching to Realtek chipset and more importantly this the support or DV this time.
I'm eager to wait for the detailed information and look at the difference between the 3 models. If I'm not wrong reavon is under Zappiti.
Need to translate to English
It's using the same Realtek chip as Zidoo. Not a surprise.
Likely date of release will be Nov based on this FB post. Let's see what will be the pricing for the Reference and the Signature models…a direct comparison to Zidoo UHD3000 and NEO X respectively.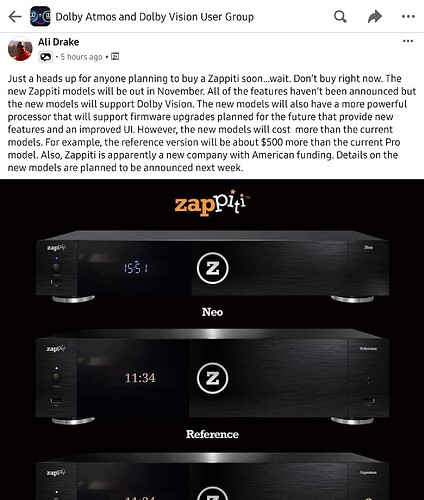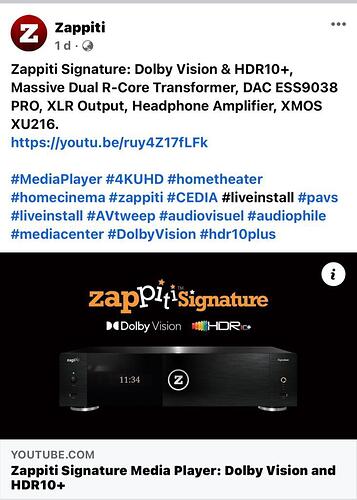 The new zappiti will use the ESS9038 pro DAC chips… Yummmmmmm!!
Looking forward to this one, hopefully they have improved the interface , menu navigation and ease of use
Yes, they really need to improve the UI…the older generation really slow to a crawl when navigating but the PQ is superb. Because of the slow UI, I can't take it and decided to sell mine away earlier this year and opted for Zidoo Z9X and now the UHD3000.
Ya I concur, the pq is superb. But the UI is horrible… totally agree with you
But this time round, Zappiti opting for the Realtek 1619DR chipset which is the same as Zidoo because it is able to support HDR 10, DV and HDR 10+…so Sigma chipset no longer in existence…back then, we have 2 fandom groups - Sigma vs Realtek. Even Dune 4K media players also use RTD 1619DR these days. I think Sigma is no longer in the competition.
I liked the facade of Dune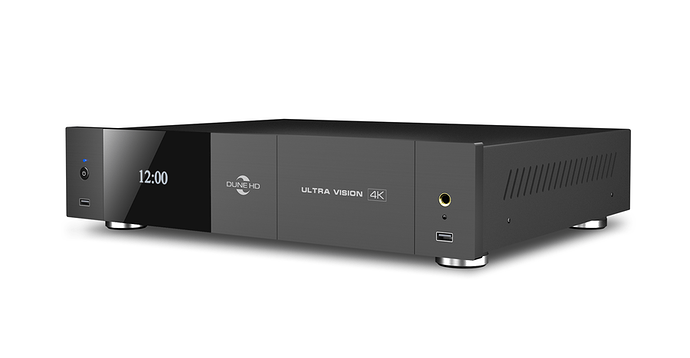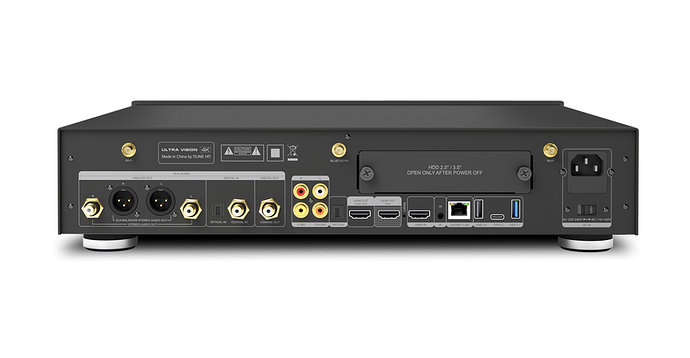 Oh so they are using the 1619D , I was looking for this information, couldn't find it… thanks
Sigma is gone… these were the days, popcorn hour media players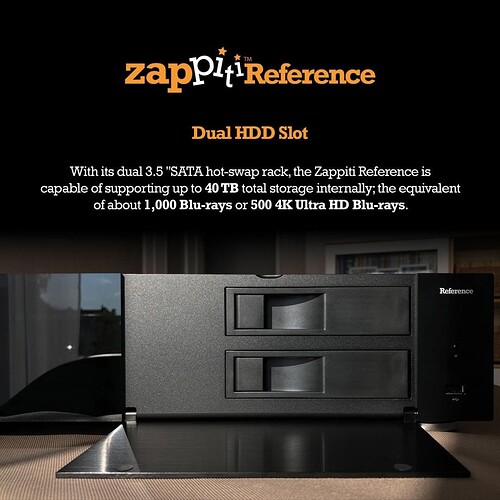 Looks good the zappiti
Zappiti Reference: With its dual 3.5 "SATA hot-swap rack, the Zappiti Reference is capable of supporting up to 40 TB total storage internally; the equivalent of about 1000 Blu-rays or 500 4K Ultra HD Blu-rays. And as it is possible to exchange hard drives, you have no capacity limit! With the Zappiti Reference, you no longer need to worry about storage problems.
Note: When using 2 hard drives, you can mix contents from the 2 drives into a single collection.
If can be combined into 1 big drive then I guess it is a NAS and using JBOD or Raid 0. The price of Zappiti is always on the "high" side.
Some leaked price. Still finding if it's confirmed. I will leave it here first
Zappiti Neo : 799€
Zappiti Reference : 1299€
Zappiti Signature : 2699€
If this is truly the MSRP, then it is considered uber expensive. The value-to-performance ratio is hard to beat Zidoo. Zappiti's proprietary PixelMagic (now ver 3.0) is what really makes Zappiti image better than most MIC brand media player, including Zidoo imo. Now with all models sporting 4GB RAM and 32 eMMC storage, caching should be fast and I expect the user menu UI to fly.
Zappiti needs to improve on the scraping feature and its menu UI which imo is not very good and intuitive. Let's see what these newer models will bring to the table. If only I can get my hands on a review unit