Zidoo just released the product specs of this new media player. Click here for the official details: zidoo,media player,NEO X,芝杜,媒体播放器,4K播放器,硬盘播放器,蓝光播放器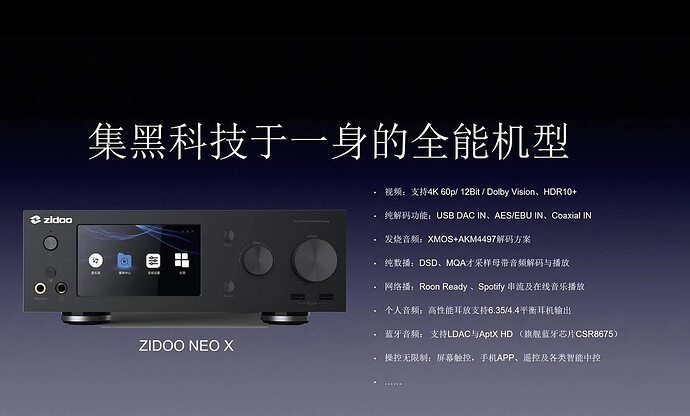 Very impressive specs…Bluetooth 5.0 and support codecs like LDAC and AptX HD and wow, that incredible 5" OLED VFD! Oddly, there is no mention of the internal storage and RAM. If UHD3000 specs is anything to go by, it will probably be at least 32GB of eMMC storage capacity and 4GB DDR4 RAM.
Sadly the remote controller is still the same old black plastic remote with back-lit. Doesn't scream premium and I think grossly mismatched.