…multichannel soundbar system with expandable expansion capability!
here is Yamaha's 2023 answer to brand supporters call, with Yamaha Tru-X series!



the system starts with a 600euro 2.2.2 bar branded as True X Bar 40A which packs a left+right stereo front channel drivers, 2 height shooting drivers, and 2 3inch low frequency integrated subwoofers.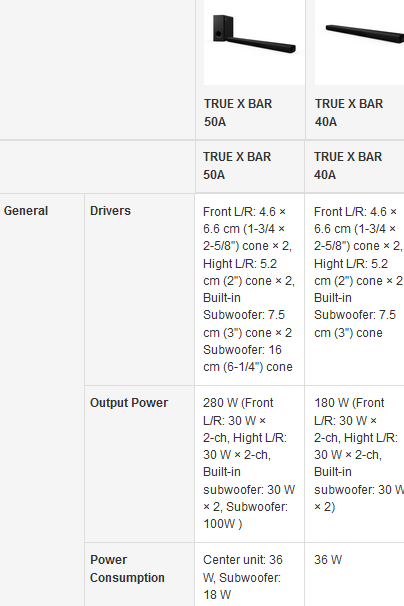 in another retail package with a dedicated wireless subwoofer package in, the system is rebranded as TRUE X 50A.
wireless surround speakers are sold separately.