Yup…seems like a good one. I only watched for about 30 mins and have to go out. But so far quite good.
Finished this last night. Good animation! The kids love it. Got some powerful bass as well.
Goofy family. Very fun animation
Oh thanks for the heads up, will watch it soon
Just finished watching with the kids. Good storyline.
Yes we just finished last night, very nice. The kids loved it !
Shows up as trending no 5 in Singapore
Wow! And the kids are still watching this again and again and now for thr 6th time !! Omg… lol
I have managed to convince them to try and watch something else , and we tried watching Klaus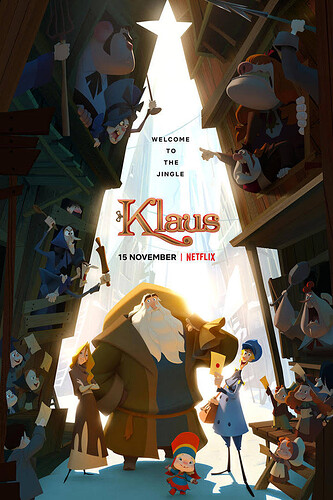 Another fantastic animation, worth watching ! Song is also nice
Call me old skool, but I cued up the movie for the family and kids after reading about it here.
The opening scene with the frantic flashing and scene changing just puts me off, I would even go so far as to say these are unsuitable for young children…
And yes, that means I find the majority of modern material unsuitable for children…
We ended up watching Up instead… And Ratatouille the previous weekend… Older stuff, less frantic…
Hehe…
That's very true, some scenes and dialogue only adult gets it. So if you expect your children to understand it, then this is gonna be a problem.