STR-AZ7000ES USD$3298

STR-AZ5000ES USD$2098

STR-AZ3000ES USD$1698

STR-AZ1000ES USD$1098
All Priced in USD$$$
All 4 models are made in Malaysia, by the way…
And once again, the "American Market" get's it first…
Europe and Asia, gotta wait long long…
Andrew Robinson basically says it blows all the other receivers away. No contest!
Does this mean Sony's 360 Spatial Sound is better than all others like Dirac, Audyssey?
Such a pity Sg don't have a good and easy return else can get to try when available.
the Denon X3800H can playback 360 Reality Audio.
but the feed has to be MPEG-H.
i would still buy the denon over the sony or onkyo…
reason being,
1)4 Subwoofer "Out's"
2)Tactile Transducer Option
3)Auro-3D
4)360 Reality Audio
A bit confusing, but I think 360 Reality Audio is not the same as 360 Spatial Mapping.
The 360 Spatial Mapping is like calibration stuff like Dirac or Audyssey… I think… Maybe…?
yes, correct… but if i am not wrong, you have to pair it with "ONLY" sony "wireless" speakers/soundbar to get the 360 Spatial Mapping…
Saw this on Sony's website on the STR-AZ* AVRs.
The 360 Spatial Sound Mapping can work with passive speakers too. Not only the Sony wireless speakers.
"To use 360 Spatial Sound Mapping, it is necessary to run the auto calibration on the receiver using the supplied calibration microphone that comes with the receiver. 360 Spatial Sound Mapping can work with passive speakers and compatible wireless rear speakers (SA-RS3S & SA-RS5) but they must be connected to the receiver for the calibration."
So, does this mean 360 Spatial Sound Mapping is better than Dirac or Audyssey, etc?
Screen cap from their manual…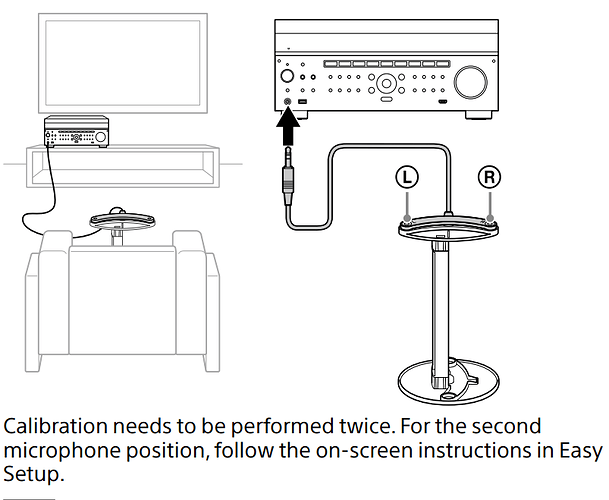 I've checked with Sony SG
They won't be carrying these
Their focus is on other stuff like their sound bars.

No 4K laser PJ and AVR huh?
Sony not bringing in the Master Class Z9K "8K" tv too…
with so many imported "Billionaires" from China n India living in SG now, Sony is really "Short Sighted"!!!
besides the above "Elites"… SONY's "Entry level" STR-AN1000 had traveled out of U.S. market…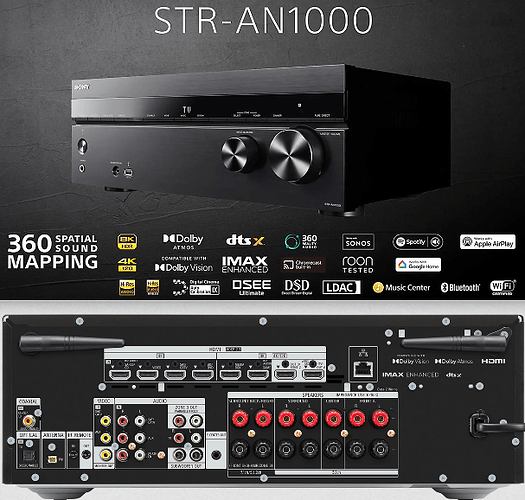 …now available in Australia @ AUD$1700.
Will these ever come to Singapore?
I highly doubt so. for so any years now, nothing new from Sony when it comes to the AV stuff.