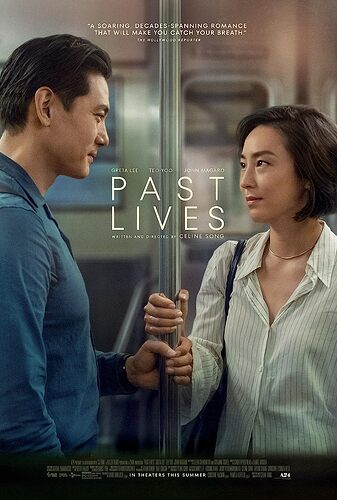 I was 8 years old when I first fell in love (I am not sure about that) and 9 when I had my heart broken (this part I am very sure). I was in Primary 3 and every day was bliss when I hung out with this girl in my class. In the morning she would ask if I had done my homework and my usual answer was no. She would then do them for me, I kid you not. I asked her why and she said it is so that I won't get scolded by the teacher. During recess we would play together and the same thing happened after school until our dads screamed at us to go home; me in a car and she in a van. She lived about a road away from me in the same estate. One day she asked me to go over to her place and it was the first time I understood what poor looks like. Hers was a dilapidated one bedroom flat with a long unventilated corridor that smelled like someone urinated there last night. We didn't care. Then a year later she disappeared from my life. I wasn't a boy who was brave enough to ask my form teacher what happened, but I did. She told me that her family had moved and she was probably studying in another school. That was the first time my heart broke. Those were the 70s and we didn't think to exchange phone numbers. Not having a chance to say goodbye to each other was hard. Sometimes, on grey days I would think about her and hope she is happy with her life, but last night while watching Past Lives I thought about her the whole time. Past Lives has that elusive ability to make one think about first loves, the could-have-beens and the roads-not-taken. Award season is pretty far down the road but I am very sure Past Lives will be in many Best Films of 2023 lists and deservedly so. If yearning and longing can be given definition and colours, Past Lives has all of them.
When she was 12 years old in South Korea, Nora (Greta Lee) carried a crush on her classmate, Hae Sung (Teo Yoo). However, this relationship is short-lived, with Nora immigrating to New York City with her family, leaving Hae Sung behind. 12 years later, Nora is an aspiring playwright living on her own in NYC, and her curiosity is piqued when she learns Hae Sung has been looking for her through social media, soon getting in touch with the young man, who's remained in South Korea. They renew their relationship over video conference talks, working around obvious attraction by reminding themselves of the distance between them and the different directions of their lives. 12 years later, Nora is married to Arthur (John Magaro), receiving word that Hae Sung is coming to NYC for a visit, putting the pair in physical contact for the first time in decades, with the both of them struggling to communicate almost undefinable feelings.
Writer-director Celine Song has crafted an exquisite debut that is endearing but resounding in the way it describes yearning, without a note of artifice. At first, I could hear England Dan and John Ford Coley's "It's Sad to Belong" in my head and the narrative could easily go down the path of regret but it doesn't do that, opting instead to take a step back to look at the characters in a different but more compelling way. To me the story is likening to numerous doors at a foyer and one can only open one door and not know what is behind the other doors. The story is about Nora going back through the door she has chosen and landing up at the foyer again. She is thinking of a what-if.
Nora is definitely the more compelling character and the narrative choices she will make will define the story. She isn't the most sympathetic character and her mien doesn't betray her innermost thoughts. However, as the story progresses her character seems to wrest me up in a wistful embrace and right at the end when she finally breaks and I landed up in a quivering mess. Hae Sung wears his heart on his sleeve and he is never forceful, preferring to love someone from a distance. He could have held Nora emotionally hostage many times but he loves her too much to do that. Arthur, Nora's husband, seems like a peripheral character and then he isn't. The honest dialogue he has with Nora in bed could only have happened if the couple is honest to a fault. The part he lays it all out that he can never compete with Hae Sung broke me and yet it also confirms the faith he has with Nora even if he does crave for assurances.
The pace is exquisite, mirroring a person grappling with the weight of choices and commitments. The direction is assured and I have a strong feeling the story is a deeply personal one. The cinematography is marvellous with beautifully crafted shots that could frame the couple's tension amidst picturesque sceneries providing counterpoints. The music is gorgeous, almost a character in itself and it's never manipulative, moving in a diegetic manner in tandem to the simmering emotions. The acting is wonderful because so many times the actors' body language and long bouts of silence are saying more than words.
The ending left me in a quavering mess, my heart palpitated as if it was experiencing a series of little earthquakes and it eventually exploded in a flurry of tiny explosions. My poor heart ached so much for the characters and I loved the choices each of them has made. Past Lives seems to suggests that all romantic films are fairytales and fantasy, and this is the first honest depiction of romance. It also reaffirms the notion that to have loved and be loved before in such a pure manner is a gift.
5 / 5