The last time I created a house curve, it was around 2003 and I was using a Behringer Bass Feedback Destroyer, True RTA (real time analyzer) with a microphone amplifier, a CD with test tones and a Radioshack sound meter.
Fast forward 20 years and I'm still using the same subwoofer from 2003, but ditched the BFD and 20 yr old Yamaha AVR, and suddenly it is simple with the Denon X3800H and Audyssey app, but also much more complicated as there are more things to do and options.
I ran Audyssey and got the following bass adjustments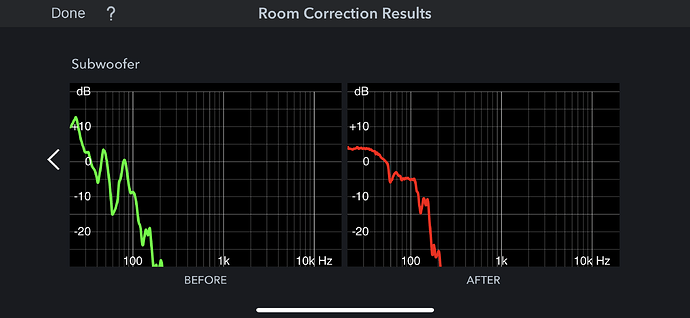 Using my pinky, I created this house curve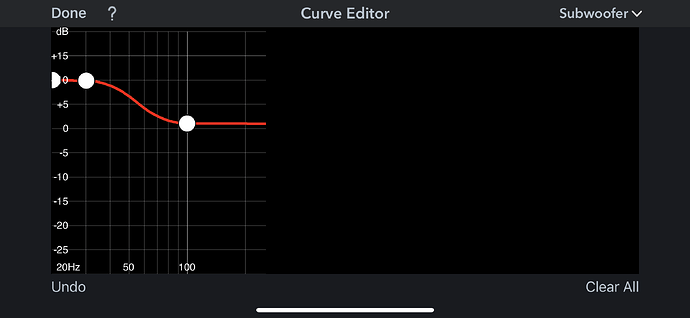 My main issue is that Audyssey told me the bass level was too high during calibration and asked me to lower the subwoofer gain to just 10%. Even after implementing the house curve with a 10db increase from 20-30Hz and increases until 100Hz, there is not enough bass punch as I'm used to having the dual woofer SVS with 1,000W rattling the windows. I have DEQ off.
I can get the punch back if I manually raise the sub's gain to 30% or so, but I'm afraid that I'm affecting the Audyssey calibration. Do any of you guys find the bass too soft after Audyssey and simply whack up the gain on the sub. I can also increase the sub output on the Denon, but that seemed less effective.