Here's one for the Sam Raimi fans…but in a more PG-friendly version. In the film, "Alex (Winslow Fegley) is a creative boy with a strong passion for writing scary stories. But when he's labeled weird and rejected for what he likes, he swears he'll never write again. That's when an evil witch (Krysten Ritter) captures him in her magical apartment in New York City and demands that he tell her a new tale every night if he wants to stay alive.
"Trapped inside with Lenore, the witch's spiteful cat watching his every move, Alex meets Yasmin (Lidya Jewett), another young prisoner who has learned how to survive the witch's wicked whims. With Yasmin's help, Alex must learn to embrace what makes him unique — his love for scary stories — and rewrite his own destiny to break them free."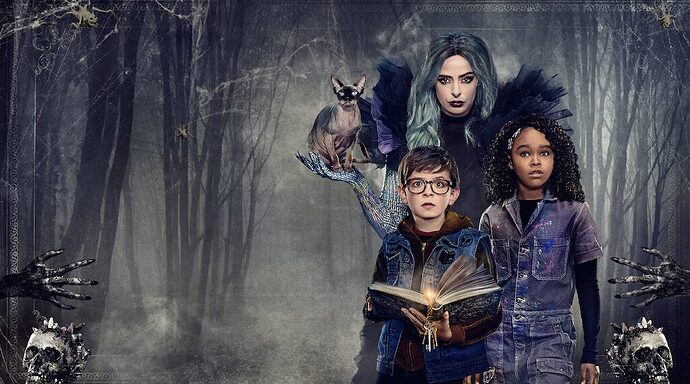 Awesome Dolby Atmos and Bassheads will love it!
What truly strikes me is not the story but the Dolby Atmos effects and the thunderous bass throughout the entire film. Because of the exciting sound mix, it makes this Netflix original a blast to watch. Catch it now with your kids.