Caught it today. Great, edge of seat stuff.
Movie is with runtime of 2hrs 43 minutes, but it felt a bit short. Some things were rushed through.
Maybe a longer director's cut in the future…
4/5
Go watch!! Can't wait for Part 2…
if memory serves me well… Tom Cruise production films, don't get director's cut that much after it comes in video software. optically or streaming.
TOP GUN 1 was a totally different thing then… when Cruise can't make protest on the last change in Presentation Aspect Ratio.
I think Part 2 will fill in those gaps? Will be catching it this week for sure.
well… if a single title needs to split into 2 parts, yeah… that signifies the initial total length could be too long than a sinking ship that was retold by James Cameron or an epic story about the 3 kingdoms retold by John Woo.
the upcoming NAPOLEON raw cut, was said to be 4.5~5.5hrs enough to qualify for 2 part split and screen, have to be trimmed to 157mins for upcoming theatrical screening release in November… in consideration that general audience would not turn up to 2nd part release, if the first part bored audiences to sleep.
Well no Spolier here lol . Just Disappointed …Hopefully Part 2 have the mission impossible !
Myself with my son just rewatch the older series over the weekend.
Mission: Impossible –Ghost Protocol loaded with BEQ.
My son said: " wa dadi this is so much better than current one which we watched in cinema lol.
Same thoughts - Dubai, India missions etc!
SQ is superb!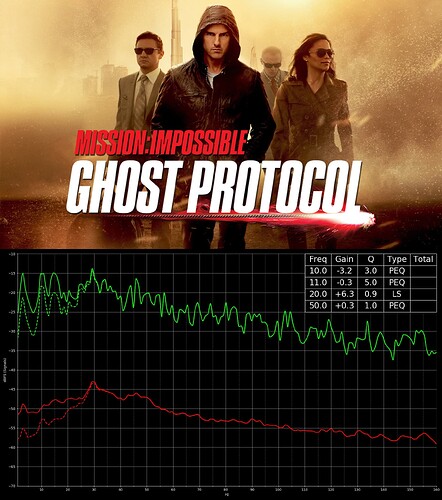 Check out 41 min scene below the heat map that bright spot there got stunned out of sofa seat lol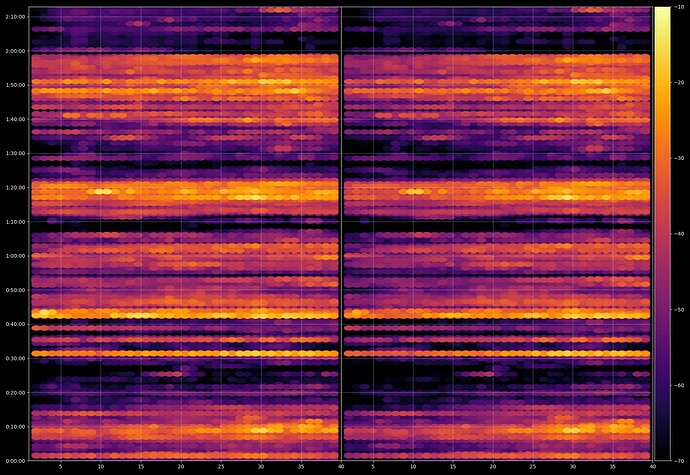 Going rewatch Rogue Nation and Fallout next cheers
Wait…are you saying the action set pieces and the storyline subpar compared to the previous MI series? Or are you referring to the sound mix not as good compared to the older series?
bro no spolier.
I guess movies are subjective. Will see for myself this week
I read it is about 3 hrs long.
The movie went by so fast, did not feel like almost 3hrs.
Haha…that's what a lot of movie goers said. Looking forward to it.
government regulating authority, IMDA confirms, the full clean cut, uncensored theatrical screening length, doesn't need u to seat ur butt for 180mins straight… but will be a test to ur bladder @ 160+mins, minus the end credits that may contain eastereggs to the follow up?
PS : No need to wait, no end credits
)
Thanks for sitting through the entire credit rolling…
a real test to the bladder health, i've to rush to toilet when the 2nd mask making was met with frying trouble… really no Easter Egg in the end credits… i should had some trust with brother Rock advice.
the SteelBook design…

…is less Narcissistic by illustration on the highlight of the whole film… minus the faces of the stars!
Just caught this movie and I loved it!