Comex 2022 came to Suntec yesterday. I went just before closing to negotiate a deal on a new MadVR build. Picked up my lower end rig from InvaderPC after going back and forth between them and Armageddon. Knocked off some $ to get the following rig for $1,350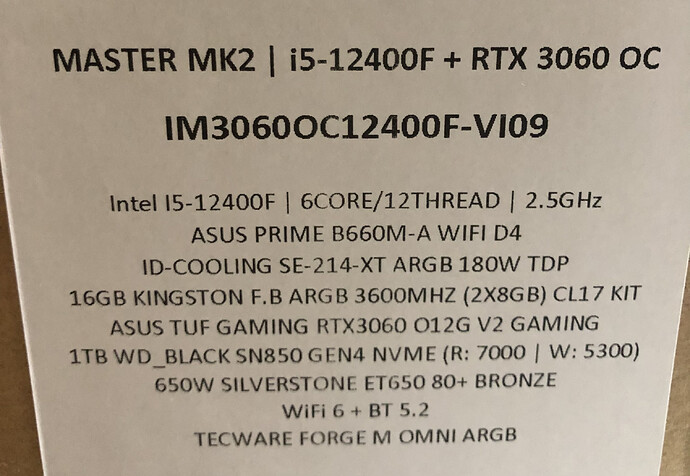 For MadVR, the CPU doesn't do much, so a mid to low end CPU is enough. The GPU is important and the RTX3060 is reasonably priced and works well. It's tempting to add just a bit more for a 3060Ti, but I resisted.
For $1,200 I could have gotten an AMD system, but neither Armageddon nor InvaderPC had an AMD system that had a spare PCIe 4x slot. The slot is important if you want to hook up an external device like an Apple TV or Shield to the unit with a video capture card. Otherwise you can only play MkV files with MadVR. I picked up a Black Magic Decklink Recorder 4K from Alan Photo for $260 to complete the MadVR rig. This card is limited to 4K/30, but the Decklink Quad that can do 4K/60 is $700. Most of our movies are in 4K/24 anyway, so the marginal benefit is small. Note that if you do want the 4K/60 card, you have to ensure that you have an 8x PCIe slot, which only large form factor and expensive motherboards have. So all, in the cost was $1,610. Quite a big savings from an Envy or Lumagen.