Nice !! Looking forward !
The kids are watching xmen, 90s cartoon, seasons 1-5, very good storyline
Not bad, one of the nice cartoons from the 90s
So far I thought winter soldier and vision was mediocre…
I like Tom hiddleston, his acting is good, as Loki
The story line will bring us back to the time when Loki stole the tesseract during the commotion at the lobby in the battle of New York and thus born a different time line. So one can forget about any other Marvel series that follow in this alternate time line. In fact, he probably doesn't even know Thano's snap! or Tony Stark and Steve Rogers actually went back to the early 50s to retrieve the tesseract all over again…yes, making this almost a "new" What-if series and likely leading the opening premise of Dr Strange and the multiverse of madness that will come…
BTW, I gave up on Loki after 2 episodes…boring and lacklustre!!!
The latest episode storyline not bad leh…I think you should reconsider. Anyway, it is only 6 episodes. We are now Ep 4. Ep 3 is a disappointment though…but Ep 4 made up for a lot surprises and twist.
Just started this, quite nice. They are using some of stories from the comic books where Loki will wield the infinity gauntlet and if I remember correctly it will be a "future version of Thanos" fighting the "current version of Thanos"
Something to do with Thanos regretting his action and his love for "death" another sort of immortal being. Quite interesting that storyline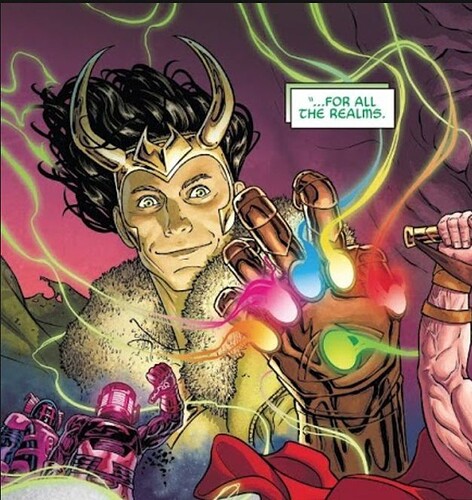 I think this will all link up with dr strange and externals… wow I can see where this is heading…. Good good
Just finished watching Loki Ep6. I was underwhelmed. The whole episode was too draggy to introduce K*** the Conqueror and expected the whole messy timeline multiverse concoction. Since we "love" Loki so much, Marvel is going to push for another Season for Loki.
Ok looking forward to episode 6, u r fast !! This timeline and time travel thing can be really confusing and messy… lol
Just finished the entire season of Loki. Love it actually. How they are setting this up for the upcoming dr strange multiverse madness and Spider-Man no way home, ant man quantumania
Overall I prefer this to falcon and Scarlett witch, Tom hiddleston is good as Loki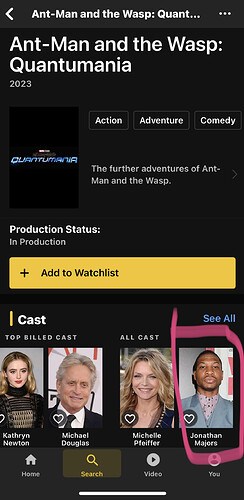 Kang the conqueror is on ant man!
This is gonna be awesome, next phase… all linked….
So good Marvel's story telling, I think they are heading in the right path…