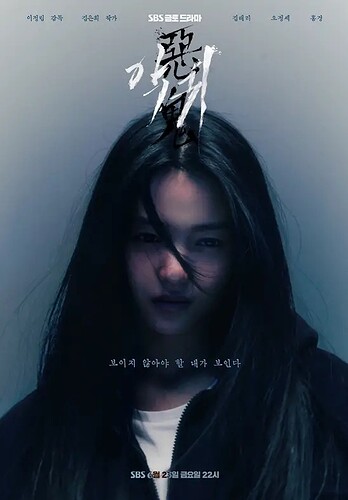 I will make this quick. There are a couple of good reasons to watch Revenant on Disney+: it stars Kim Tae-ri of Mr Sunshine and The Handmaiden fame and it's written by Eun-hee Kim who wrote Signal and Kingdom.
The two genres Kim excels in are detective procedurals and horror. Revenant will mark the first time she combines both genres in a TV series. We are 3 episodes in and we are being gripped in a stranglehold. Think of this like X-Files but with supernatural leanings.
Choo hates shows that present an intriguing mystery but never explains it. She will shout BS when it hits ep3 and still hasn't bothered to provide answers to pertinent questions. The narrative in Revenant navigates this route brilliantly with a 2 steps forward and 1 step back modus operandi. In every episode the narrative digs holes but it also fills up some of the previous nagging questions.
I mentioned X-Files but Revenant isn't episodic like the former. So far there are two intriguing cases but there is also a central spine that links everything together. I am loving every minute of this now and I have no idea where it is going and that's a great thing. It also has oodles of cool ideas I have never seen like a haunted fish bowl. I know it sounds stupid but when it was explained my jaw dropped. I did learn one important life hack - don't open the door for anyone if you don't know who it is.
One other thing I like about it is that it can make daytime feel creepy and atmospheric, and that's not an easy thing to achieve. This is horror for intelligent people.