I just watched this too. looks good seem lots of whooshhhh bass this one.
This is the new comic-con trailer. Looks better than the first one. Rumour has it…Henry Cavill's reprisal of Superman "may" be making an appearance in Black Adams.
Book lioa family IMAX package IMAX!
Finished this with the kids and Mrs. PLQ imax is awesome !
The movie was pretty good, entertaining from start to finish. We all enjoyed it. I think DC is heading in the right direction, black Adam looks mean and ferocious. I think we are missing this in marvel movies this year, they seem to be making hulk, she hulk and Thor look like a timid joke… so switching to DC's black Adam and you have "The Rock" with his stare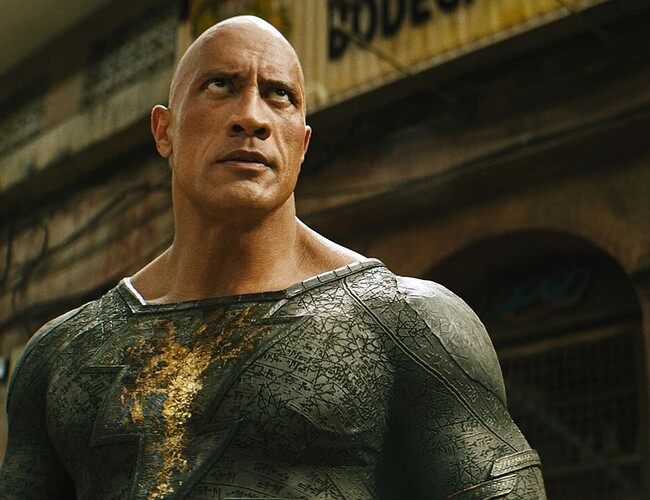 It feels right ! Ferocious fearless stare … that's what's missing with marvel movies now
I like how they shoot the movie, showing us how fast black Adam moves, as opposed to showing everything else in slow mo and black Adam moving with normal speeds
And that thunder clap move from Black Adam, levitating in midair all the time… so cool… action packed all the way… nice bass whooshing with flight scenes , really enjoyed the quality at PLQ Imax, the best cinema in Singapore now…
I was surprised the little boy knew Hawkman's weapon , he was telling me how he used his "Mace Weapon"… wonder where he learnt that word!

Just finished this movie Black Adam at Shaw Waterway IMAX!
Explosive and action packed! Body skins are so nice.
Gosh never see such powerful DC heros for a long time.
Not sure who those heros are. need go read up lol.
PS : There a group of boys seating behind us and the cheers and hos rushed out
upon when the ending credits is EPIC!
Ok no spoliers lioa lol.
Totally enjoy it with family on IMAX family package.
Cannot wait for the 4k HDR version! Sure lots of "whooshh" bass this one for sure.
I'm going to catch it later today. Going in with low expectation as I have read some review that the dialogue was quite cringy.
But I hope the action CGI will be more than make up for it.
Ok here it come.
Hawkman , Cylone and Atom Smasher and Doctor Fate!
Overall, it's an entertaining movie. Not great, has its flaws but enjoyable to watch.
So storyline is acceptable and not poor ya? Thinking if shld watch ha
You can see that the whole movie is fan service and pave the way for The Rock to get into a superhero movie. The story seems contrived and all the characters seem one-dimensional. However, I bet the Dolby Atmos track will be great when the disc hits the street. Perhaps the next one will be better when ShaZam and Superman team up to fight Black Adam. For its pilot series, I'll say this is an okay movie.
When I first watched it, it felt like playing a video game on Xbox…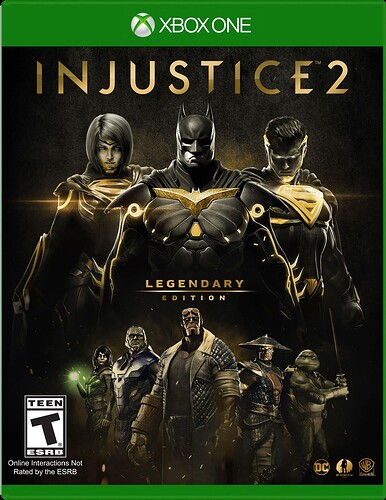 We got to know the characters, Dr Fate, Atom from the Xbox game
Unlike marvel who spends time with different solo movies building up characters, DC feels a bit rushed… We have so many superhero characters introduced suddenly… if they could do a solo movie of these characters and then bring all of them into one then it's gonna be nice …
Pierce Brosnan was good too, and the Atom guy, quite cute.
There is a lot of negative reviews because BA doesn't really seem to care about lives and is happy to "Kill" his enemies… in the process teaching the young that it is ok to kill/murder… I think on that part it's not very encouraging… but it feels much more realistic and this is true in the real world… if the building collapses, someone is going to die… and this is why another hero steps in to clean up the mess …
I really like how they shot the movie with BA moving at lightning speeds and suddenly appearing out of nowhere… feels more realistic… and the costume, figure hugging… u r watching the real thing, real muscles… everything feels so much more realistic
If I'm comparing the movie "Shazam", that is a distant second vs BA, didn't really enjoy that one. But if u like Shazam, u will love black Adam !
Looking forward to the sequel….
Black Adam producers [Hiram Garcia]told ComicBook.com that they are not expecting a massive gap before Dwayne Johnson suits up again.
"Don't worry," Flynn said. "This one will be fast."
Just finished the streaming version…I have to agree with Shane on the PQ. It is top-notch. I'll give a 10/10 . Even for streaming, it is already very very good. While I don't really like the movie but there is no denying that this is indeed a demo worthy (PQ and SQ wise) flick to own. The physical media will be out in the first week of Jan next year.