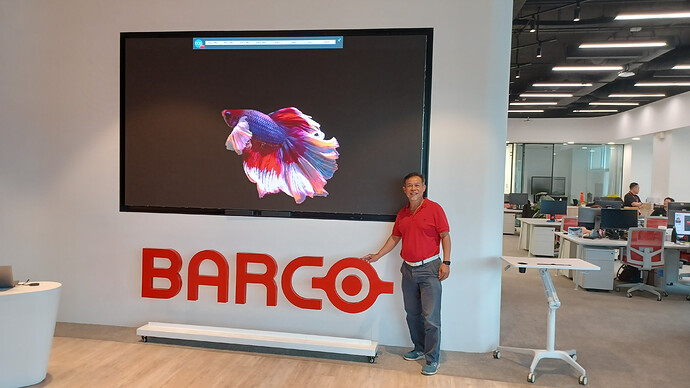 Day in BARCO Singapore to view the LED tiles / Wall .
Ideal for Hi End homes set up , with adjustable option on Nits and colour tempreture . On service side front replacement swap . Installation does not require alot of depth and easy mechanical install.
Comes in HD or 4k and different optional size .
Thanks to Singapore team for giving me the run down of the product .